erin mccallum         big voice. big sound.
Welcome to the Official Erin McCallum website!  This is the place to visit to stay connected, get connected, and learn more about the Erin McCallum band.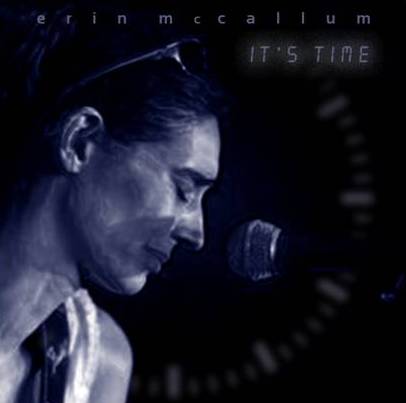 Making its commercial radio debut in January 2015, the latest effort from Erin McCallum is "It's Time".  This album uncovers a new Erin McCallum.  Working with a producer (Juno Award winning Jack deKeyzer) for the second time, Erin's vocals are still omnipresent in this release.  Erin takes her songwriting to a whole new level on this one - pushing the boundries of both herself and genres.  Her fifth commercial release, and the formula stays the same - all songs written and arranged by McCallum from thought to finish.  There are big things for the big voice and big sound of the Erin McCallum band, as evidenced on "It's Time".  The new album is available now.  Visit http://www.cdbaby.com/cd/erinmccallum4 to order your copy today!
"Erin McCallum has a voice that just rocks the soul - one of those voices that just resonates with the heart.  Her vocal ability is that perfect musical marriage of style, power, flare and just a touch of that smoky intangeable that makes a blues singer truly great." - Terry Parsons, Blind Lemon Blues